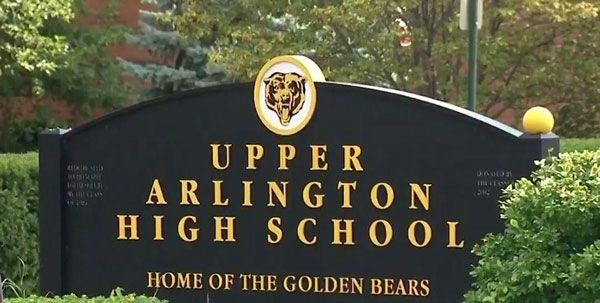 AFFORDABLE HEATING, COOLING & INDOOR AIR QUALITY SERVICES IN
UPper Arlington, OH
Lewis Center-Powell Heating & Air is proud to serve Upper Arlington, Ohio, and surrounding areas. We offer Central Ohio area residents high-quality Heating, Cooling, Indoor Air Quality products and services for homeowners on all types of budgets. This means we have the prices you want, the service you need, and the comfort you deserve.
As a proud member of the Five Star Heating & Cooling Group, we make a strong commitment to customer satisfaction. We offer around-the-clock local emergency HVAC repair services 365 days a year, including holidays. During the winter, we also offer emergency furnace repair. Need a tune-up? We offer A/C and furnace maintenance to make sure you're ready for the upcoming season. We service all brands of HVAC equipment in Upper Arlington, OH, such as Amana, Trane, and more! With our stress-free and quick scheduling options, we are here to help you. Experience the Five Star Difference with Lewis Center-Powell Heating & Air.
DISCOVERING Upper Arlington, OHIO
The City of Upper Arlington, located in Franklin County, Ohio, is more commonly known to the locals as UA. The city was founded in 1918 as a village, became a city in 1941. It resides on the northwest side of the capital of Columbus, spanning 9.82 miles. It has a population of over 35,000 residents as of a city census conducted in 2020. The Old Arlington neighborhood is considered an official Historic city and recognized on the National Register of Historic Places. Upper Arlington is a city that is rich with culture, art, and history; it is considered to be an upscale suburb.
Historically, the Upper Arlington area was home to the Adena people, a culture known for constructing elaborate burial sites and cone-shaped mounds that still exist today. Hundreds of years after the ancient Adena people (800BC to AD1). In the 1700s, the residents then were identified as the Native American Wyandot people. However, they were eventually forced out by the U.S. Government after the Revolutionary War. As a result, the new nation granted land in the area to soldiers as payment for their service. Then 1913, two brothers Ben and King Thompson, established the 840-acre piece of land now known as the Historic District in Upper Arlington. Finally, after World War II, Upper Arlington experienced a housing boom that developed north of Lane Avenue into the city that we know and love.
Today, Upper Arlington is known for its diverse, vibrant arts environment. The city has a public gallery at its Municipal Services Center as well as numerous public art projects, educational programs in the schools, outdoor concerts in the summer, and a yearly Labor Day Arts Festival. The Arts Festival has been the cities staple event since 1966. It attracts more than 25,000 visitors to UA to examine and purchase fine arts and crafts. The festival hosts over 200 artist vendors. The festival includes many different art activities, including interactive performances, live music, and more! Moreover, the city's parks and recreation department has plenty of community events all year long for the whole family to enjoy in addition to the festival.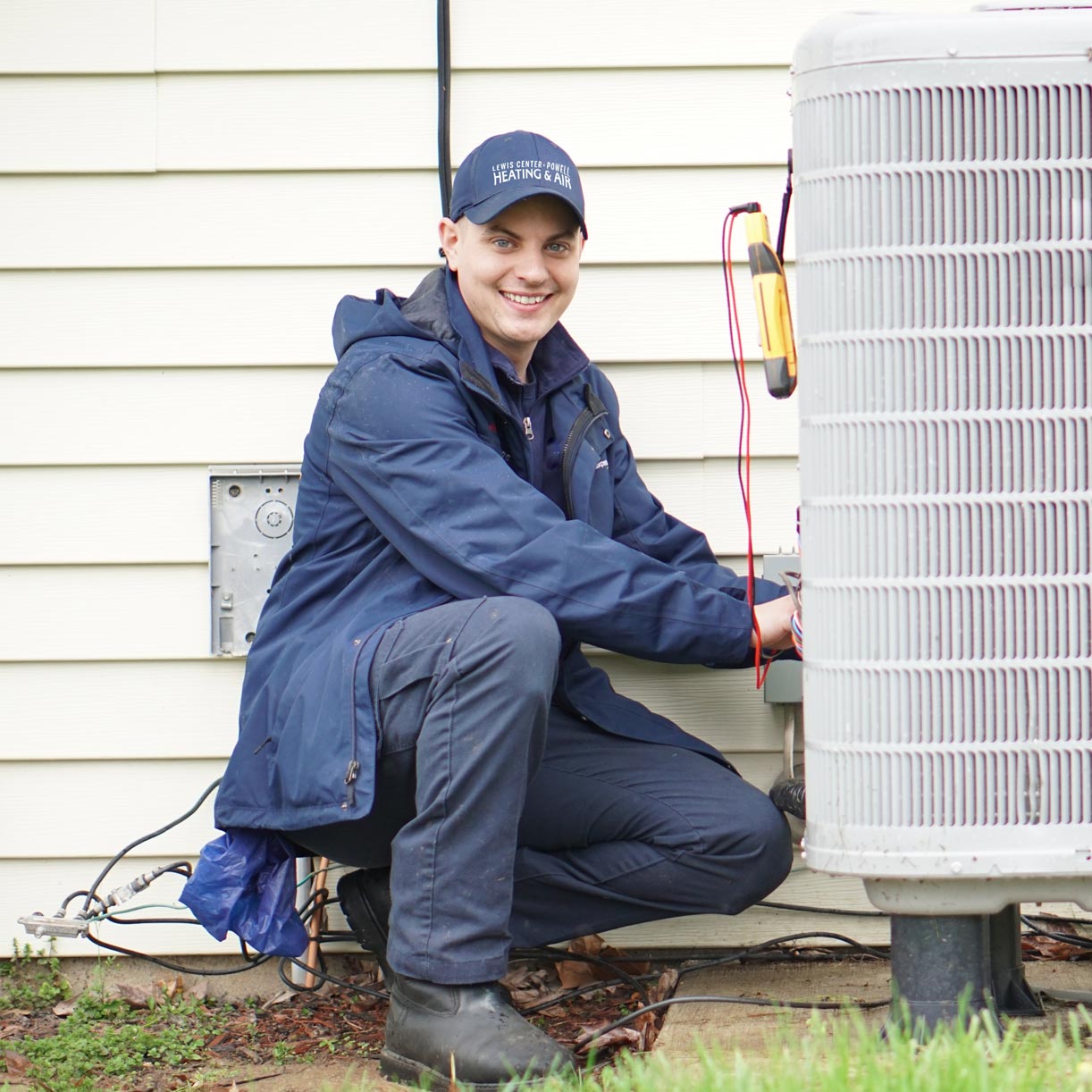 Why Choose Lewis Center-Powell Heating & Air for HVAC Services in Upper Arlington, Ohio?
Our team at Lewis Center-Powell Heating & Air proudly serves the residents of Upper Arlington, Ohio, among neighboring communities, with the absolute highest level of customer service possible at the most competitive and affordable prices in the market. For each and every customer we serve, day in and day out, we strive to provide our Five Star Experience each and every time.
For those Upper Arlington residents looking to stay cool during the hot, Ohio summers, we have around-the-clock emergency HVAC repair service (365 days a year) as well as affordable A/C installation and air conditioning system replacement. We also have emergency furnace repair (available day and night as well), heat pump repair, and furnace installation, and heating system replacement. We service all brands and types of HVAC equipment, no matter the age!
If you're looking to improve your home's Indoor Air Quality, we also offer a whole line of products that include humidifiers, dehumidifiers, air purifiers, UV lights, smart thermostats, and special air filters. This is in addition to the air duct cleaning service we provide, for those who suspect their ductwork might need a professional hand.
Our trucks stay fully stocked, outfitted with all sorts of cutting-edge, high-quality, HVAC equipment, parts, and tools. This includes a wide range of furnace filters, HEPA filters, AC filters, and all sorts of other parts. We stay up-to-date with the latest technology in thermostats, including smart thermostats and programmable thermostats, which cost less than you'd think and yet pay for themselves quickly with the added convenience and energy savings. We also fix AC fans and AC compressors, in addition to recharging AC refrigerant levels when necessary. This, we should mention, should only be performed by a professional as air conditioning refrigerant is hazardous. We also service electric furnaces, gas furnaces, and heat pumps.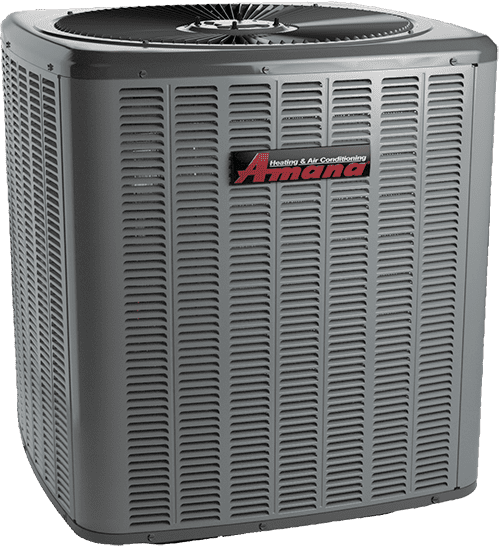 We're Your Local Amana Brand Dealer in Lewis Center-Powell, OH
Lewis Center-Powell Heating & Air is proud and honored to earn the distinction as an Authorized Amana Brand Dealer here in the Greater Columbus and Central Ohio area. We are proud to partner with a trusted name in the HVAC industry, a truly All-American Brand, and look forward to selling and installing these premium-quality, durable home comfort systems at the most competitive price rates in the local market with customer satisfaction guaranteed. Becoming an Authorized Amana Brand Dealer comes with the Amana Advantage. The Amana Advantage includes a variety of benefits we pass on to customers, such as amazing warranty coverage on equipment, HVAC maintenance programs, finance options, and more.
HVAC FINANCING
Buy Today, Pay Over Time With HVAC Financing
Purchasing a new furnace or air conditioning system is a major decision. Because HVAC equipment is built to last a long time and provide you comfort throughout your home around the clock, they can seem expensive. But, ultimately, you get what you pay for. And if you're looking to buy a new heating system, A/C, or heat pump and you need to make payments, no worries. We offer user-friendly, straightforward HVAC financing options to finance your new HVAC system.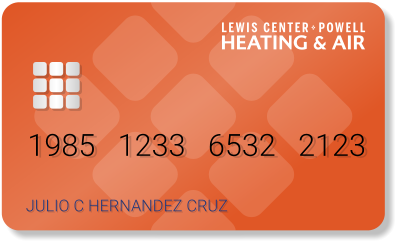 What Our Customers Are Saying