Heating System Replacement, Repairs & Maintenance in Lewis Center & Powell, OH
You have to be sure your furnace or heating system works reliably in our cold New Albany winters. Whether it's malfunctioning, needs servicing, or is ready for a replacement, Lewis Center-Powell Heating & Air provides the HVAC services you need: heating repair, maintenance, and new system installation. Each of our service technicians is certified and state licensed, having completed hours of extensive training, testing and skill assessments. Whenever a technician arrives at your home, you'll be treated with courtesy and professionalism. We will examine your heating system, then consult with you to determine the very best strategy to resolve the issue.
While we don't mind being brought out to fix your heating (it's what we do, after all), we 'd rather service your equipment BEFORE you need emergency repairs. As a part of your seasonal tune-up, your HVAC technician will ensure all the parts of your heater are clean and are operating properly at maximum performance. We'll identify and replace broken parts before they become a major problem. We'll recommend additional non-emergency replacements and upgrades that can help extend the life and efficiency of your system. This gives you the details and time to contemplate what you would like to do with your system before you're on the spot to make a decision. Call us today to schedule a Furnace Tune-Up! If you're ready to have a seasoned, licensed HVAC technician examine your heater




100% Satisfaction Guaranteed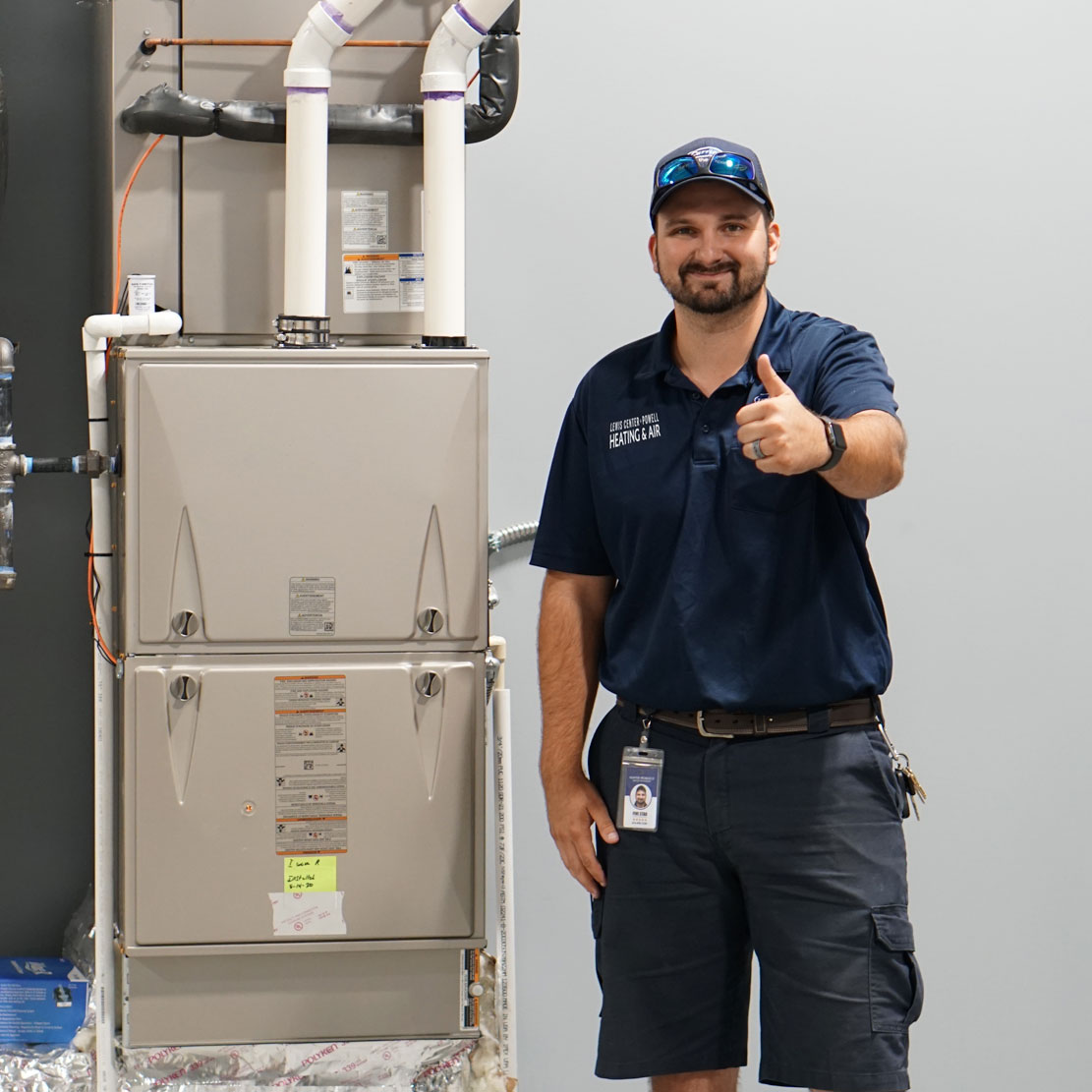 Lewis Center-Powell Heating & Air Cares about Your Heating Systems & Furnace Needs
As your local HVAC experts in Lewis Center & Powell and surrounding areas, we at Lewis Center-Powell Heating & Air offer the finest selection of products and services at the lowest and most competitive prices in the region. You simply won't find better heating and cooling products services at better prices. Throughout the coldest winter months here in the Central Ohio area, we are available day and night. We offer everything from 24-hour furnace repairs and furnace installation to low-cost furnace replacement, furnace maintenance, furnace repair, furnace diagnostics, furnace tune-ups, furnace safety checks and affordable home heating system replacement. If you're online looking for a "furnace expert near me" and you live in the Lewis Center of the Powell area, you're in the right place. Thank God for Google! Now all that's left to do is pick up that phone and give us a call, or schedule online right away!
Our team of local furnace technicians are NATE-certified, EPA certified, state-licensed, fully insured and local. We hire the best men and women in the industry and train them in-house above and beyond industry standards. We drug test our employees regularly and perform background checks. We want to make sure we are always sending you our best, so if there's ever an issue (which seldom happens) we encourage you to let us know right away. Your satisfaction, as our amazing customer, is always our highest priority.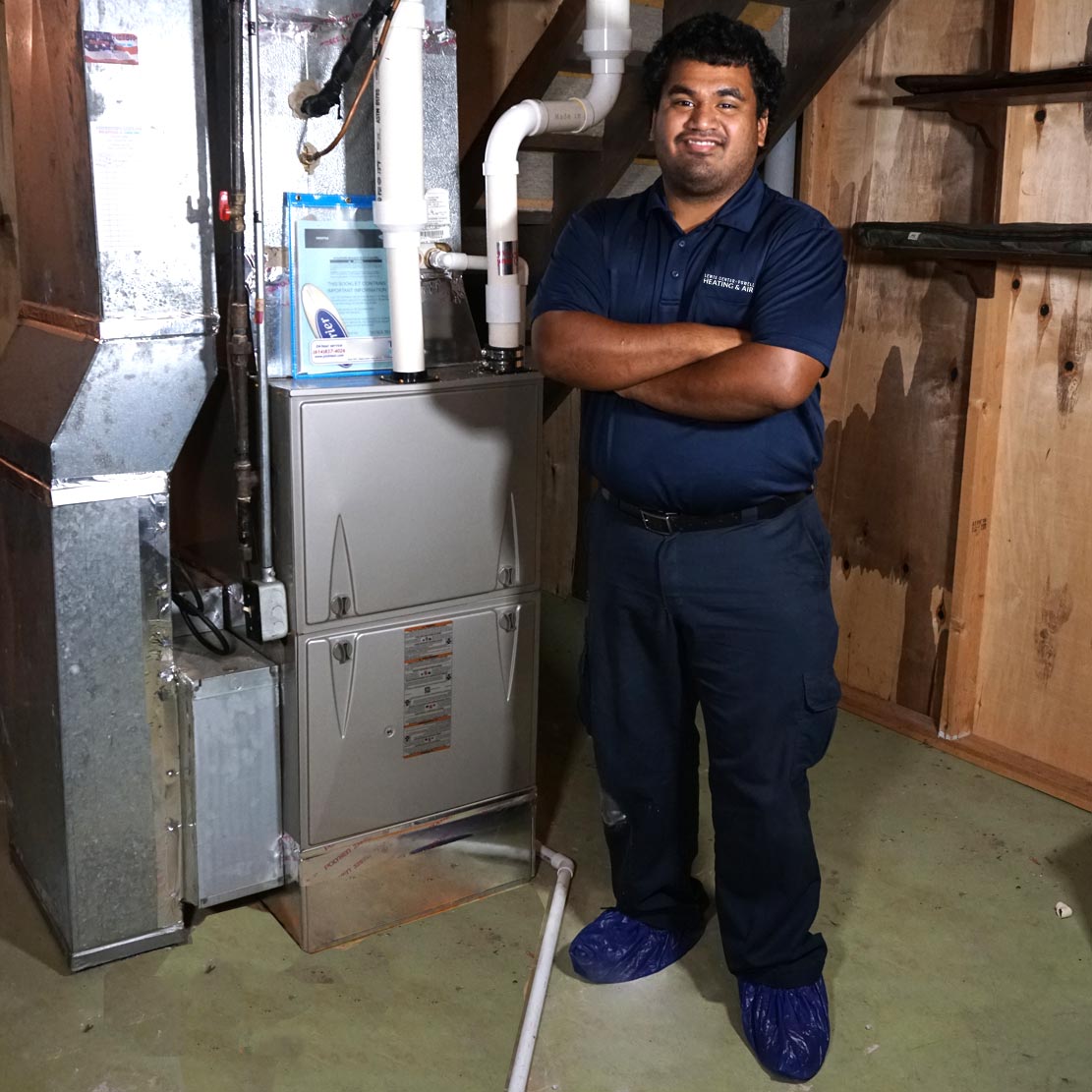 Affordable Furnace Repairs in Lewis Center & Powell, Ohio
If you are searching for trained specialists who can repair, inspect or replace your heating equipment — Lewis Center – Powell Heating & Air is the group to call for all of your residential furnace needs. It only takes one call, and our experts will be there to get your furnace system back online as soon as possible. Throughout the Central region of Ohio, we offer around the clock, 365 days of the year, same-day, emergency furance repairs, and heating repairs. Our highly trained technicians can work on all types of heating equipment, including electric furnaces, gas furnaces, heat pumps, oil furnaces, packaged units, air handlers, ductless heating systems, hybrid heat systems, zoned systems, and more.
Furnace Maintenance in Lewis Center & Powell, Ohio
Residential heating systems cost a lot of money to replace. If you look at the costs of replacing a furnace prematurely in addition to heating inefficiencies and furnace repair costs associated with keeping an outdated furnace in commission, you'll see why we agree with all the other HVAC experts when they say preventative maintenance pays for itself in the long run. If you're hoping to make your home heating system last as long as possible and keep your home safe and your heating bills in check, you should take us up on our seasonal maintenance offers. When it comes to keeping your heating equipment online and firing on all cylinders all winter long, no one does it better than Lewis Center-Powell Heating & Air. With our competitive pricing and preferred customer perks, we are the company to call.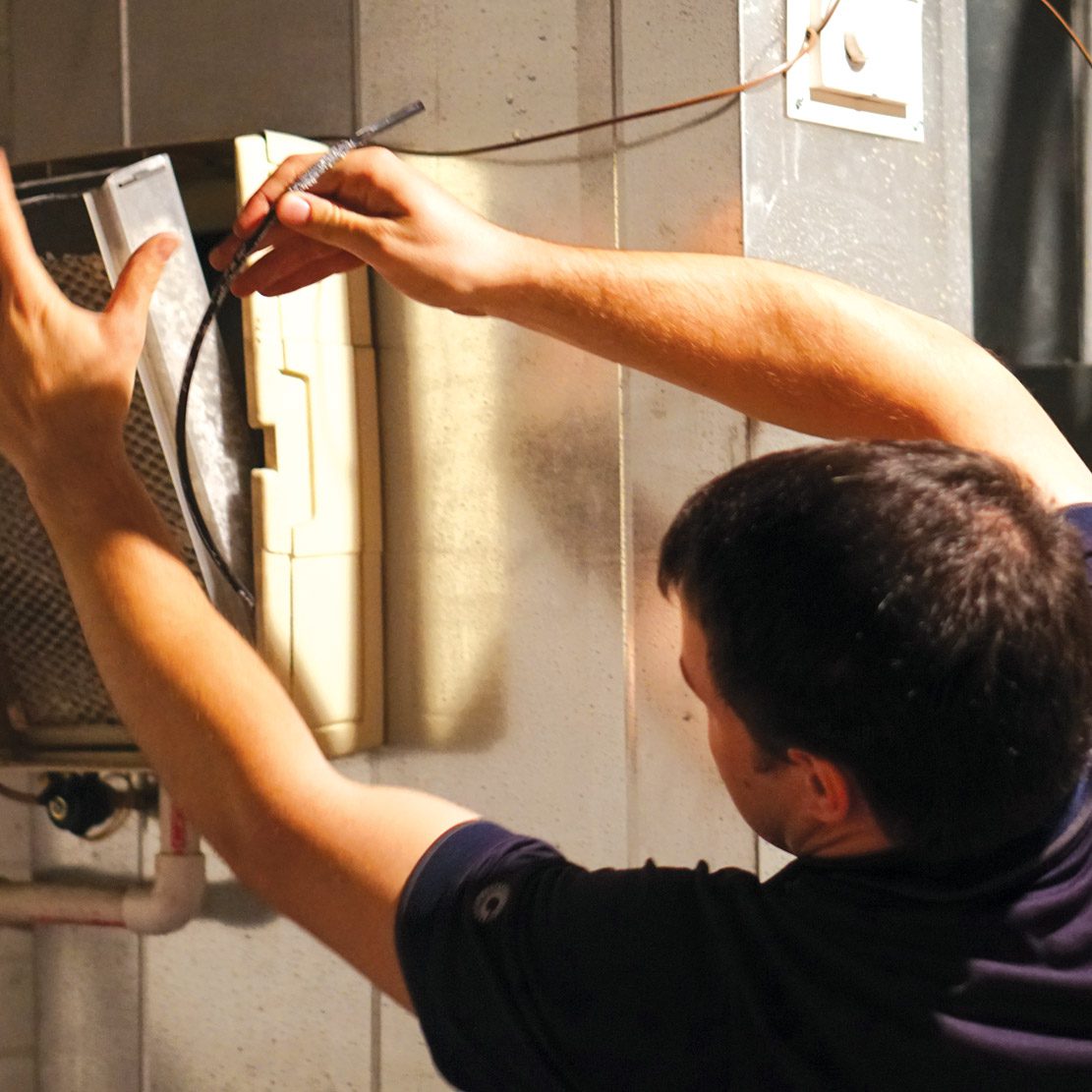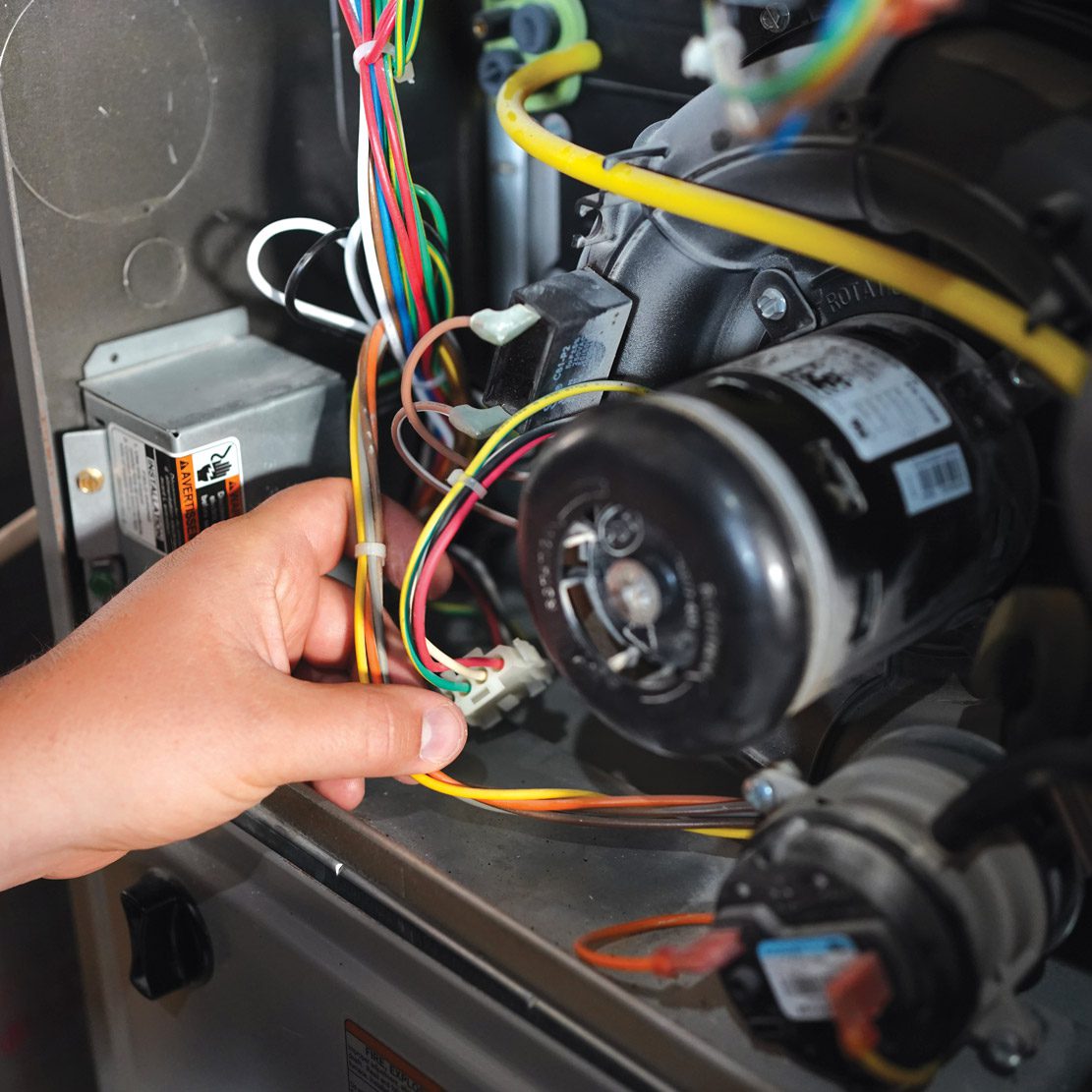 Furnace Replacement & Installation in Lewis Center-Powell, Ohio
After a furnace is about 15 years old or older, a homeowner should begin thinking about furnace replacement, especially if their current HVAC system has been experiencing any sort of problems or if furnace repairs have become a more common thing. Another sign it might be getting close to the time to replace your heating system is when home heating costs are on the rise. Although a lot of homeowners can prolong the lifespan of their furnace by performing preventative maintenance, replacing air filters and cleaning the burners, once a furnace gets this old it often makes more sense, and saves you more money in the long run, to replace the equipment sooner rather than later.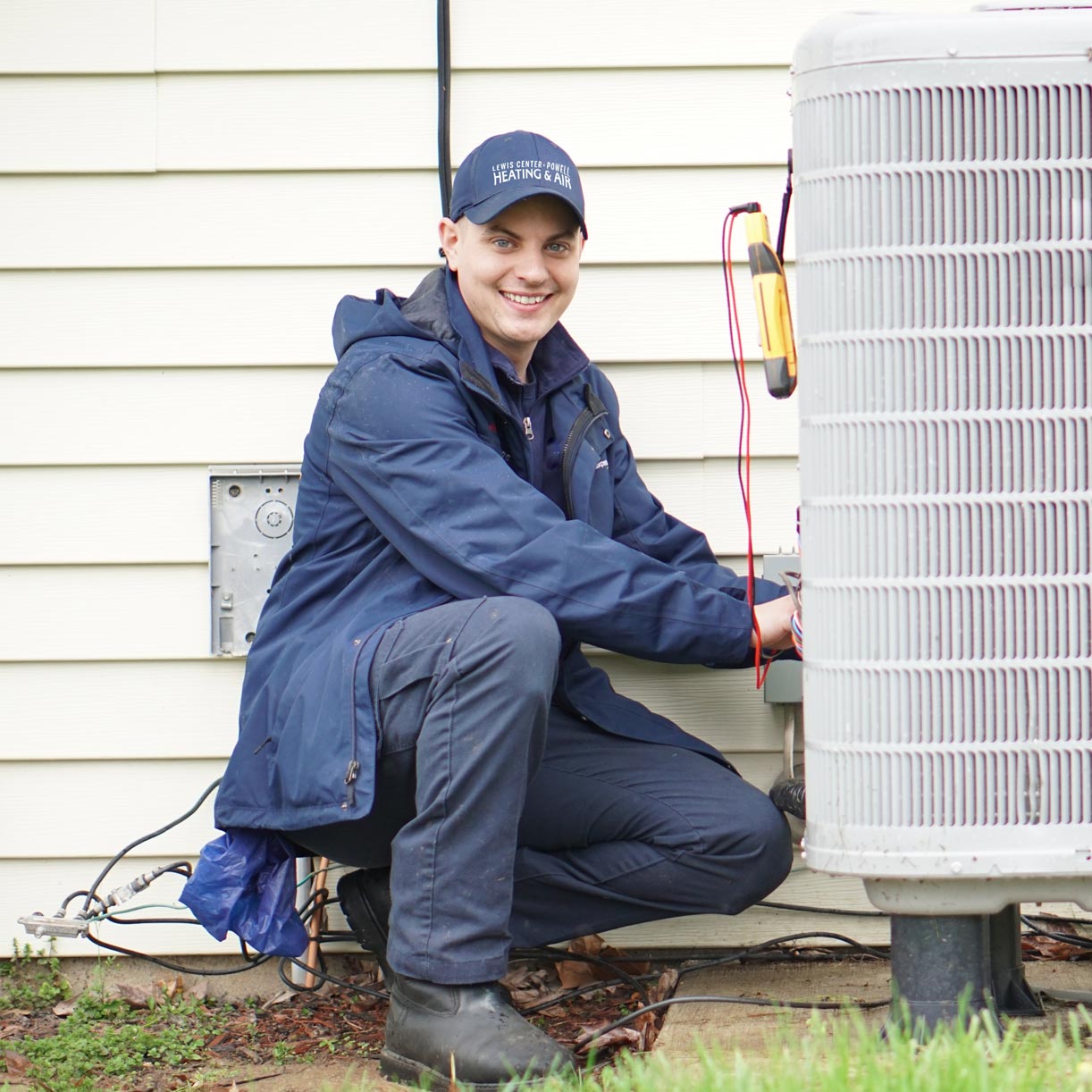 What is a Heat Pump?
Heat pumps are part of a home heating and cooling system. They are installed outside your home, and they look very much like an air conditioner. Like a central air conditioner, a heat pump can cool your home effectively. Nevertheless, heat pumps are also capable of providing heat. During the wintertime, heat pumps pull heat from the cold outside and it transfers it inside. During the warmer months, heat pumps pull heat out of indoor air to cool your home. Heat pumps are powered by electricity. They transfer heat with the use of refrigerant to provide indoor comfort all year long. Because heat pumps handle both heating and cooling, you might not need to install separate systems to heat your home. In colder locations, electric heat strips can be added to the heat pump's indoor fan coil for additional heating ability. Heat pumps don't burn fossil fuel like furnaces. This makes them far more environmentally friendly. If you'd like to minimize your impact on the environment and save money on your home heating and air conditioning costs at the same time, you should think about having a heat pump installed. Heat pumps are great alternatives to the traditional dual heating and air conditioning system. They work year-round to provide air conditioning throughout the summertime and heating throughout the wintertime often working with an air handler or secondary furnace.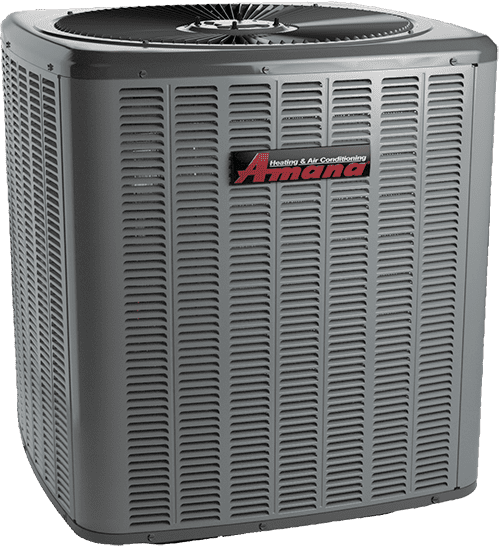 We're Your Local Amana Brand Dealer in Lewis Center-Powell, OH
Lewis Center-Powell Heating & Air is proud and honored to earn the distinction as an Authorized Amana Brand Dealer here in the Greater Columbus and Central Ohio area. We are proud to partner with a trusted name in the HVAC industry, a truly All-American Brand, and look forward to selling and installing these premium-quality, durable home comfort systems at the most competitive price rates in the local market with customer satisfaction guaranteed. Becoming an Authorized Amana Brand Dealer comes with the Amana Advantage. The Amana Advantage includes a variety of benefits we pass on to customers, such as amazing warranty coverage on equipment, HVAC maintenance programs, finance options, and more.
What Our Customers Are Saying
The Best HVAC Deals in Lewis Center & Powell, Ohio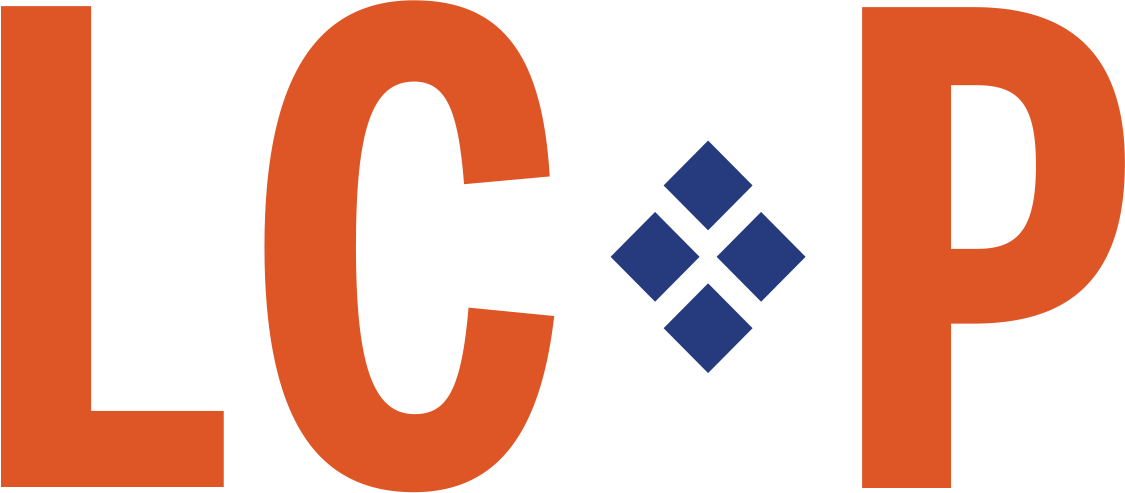 10% off Service Call
Book Now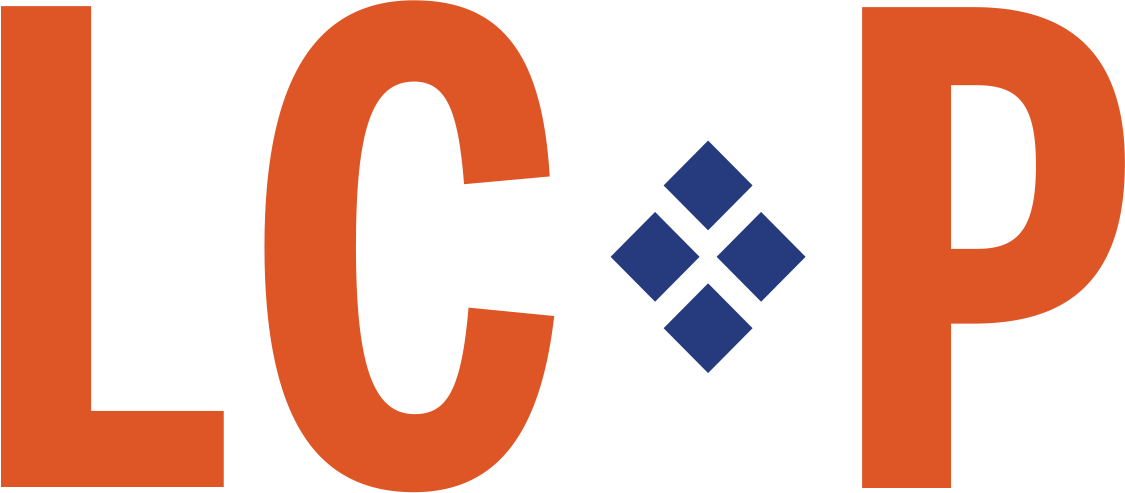 $69 Furnace Tune-Up + Safety Check
Save $30 | Regular $99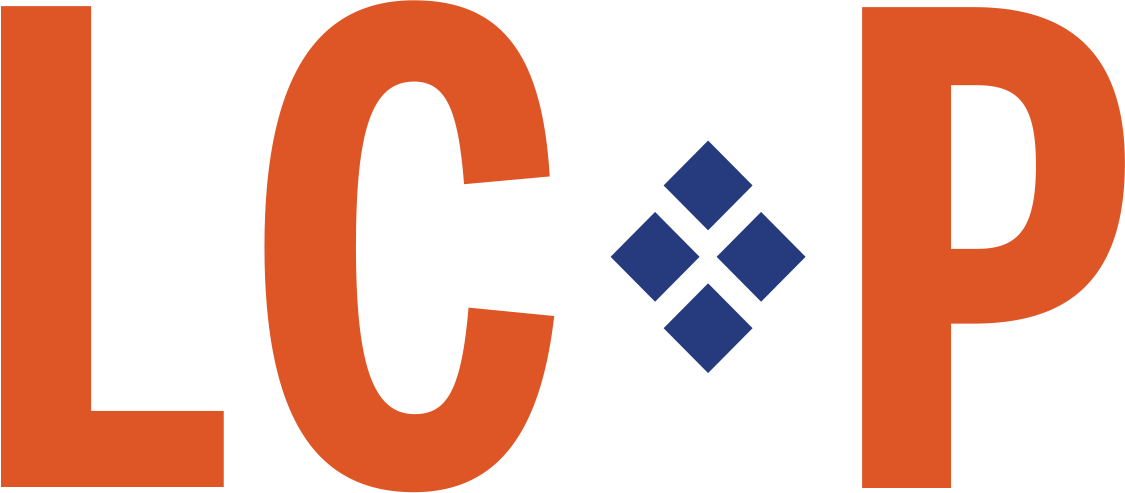 $69 Heat Pump Tune-Up + Check Out
Save $30 | Regular $99