Heat Pump Installation & Replacement in Lewis Center & Powell, OH
Heat pumps are an excellent, energy-efficient alternative to the traditional air conditioner and furnace, which is the dual HVAC system. Heat pumps are great for all types of climates, including the climate here in Ohio. They use electricity and refrigerants to transfer heat to provide indoor comfort all year long. If you're thinking about purchasing and installing a new heat pump, homeowners agree they are well worth the investment. If you need to replace an existing heat pump, you are in the right place.
Lewis Center-Powell Heating & Air is the top-rated team of professionals for all types of home comfort system installation in Lewis Center, Powell, Greater Columbus and surrounding areas. We offer affordable heat pump installation, low-cost heat pump replacement and more. Homeowners say their heat pumps are amazing year-round home comfort systems. They give you crisp, cool air throughout the summertime and comfort and heat air during the wintertime. Using an air handler or secondary furnace, one heat pump is all a homeowner needs to remain comfortable all year long, and Mother Nature will thank you. Additionally, your home heating and air conditioning costs will go down compared to other types of HVAC equipment.




100% Satisfaction Guaranteed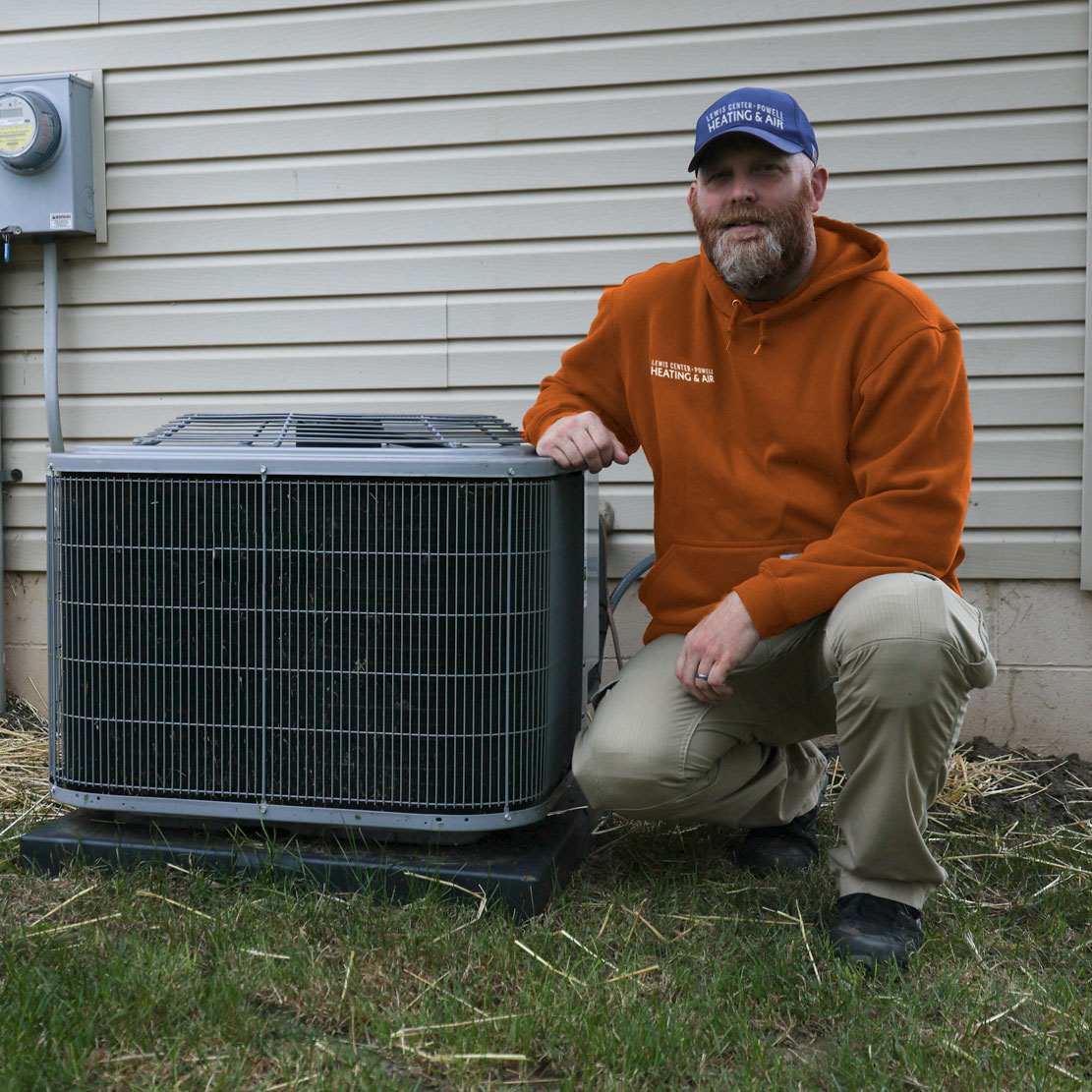 Get a Free Estimate on Heat Pump Installation Lewis Center & Powell, OH
Lewis Center-Powell Heating & Air offers the best price rates on the best heat pumps. In addition to our Best Price Guarantee and our unmatched warranty coverage and workmanship guarantee, we stand behind every single job we do in writing with a 100% Customer Satisfaction Guarantee. We are proud members of the Five Star Family. As a member of the popular Five Star Brand, we at Lewis Center-Powell Heating & Air truly care about your indoor comfort and air quality. We also have electricians and plumbers on staff in case you need help with plumbing or have an electrical issue. We are dedicated to making your home, and our communities here in the Lewis Center or Powell, better places to live and work.
Are you looking into buying a new heat pump? If so, you're in the right place. Lewis Center-Powell Heating & Air has the highest consumer-rated experts for HVAC installation in Central Ohio. Heat pumps are great because they can provide you with air conditioning during the summer and heat in the winter. Nevertheless, how well a heat pump performs and how long it lasts depends tremendously on how well it is installed. We believe heat pumps can be an amazing investment when homeowners choose the right contractor.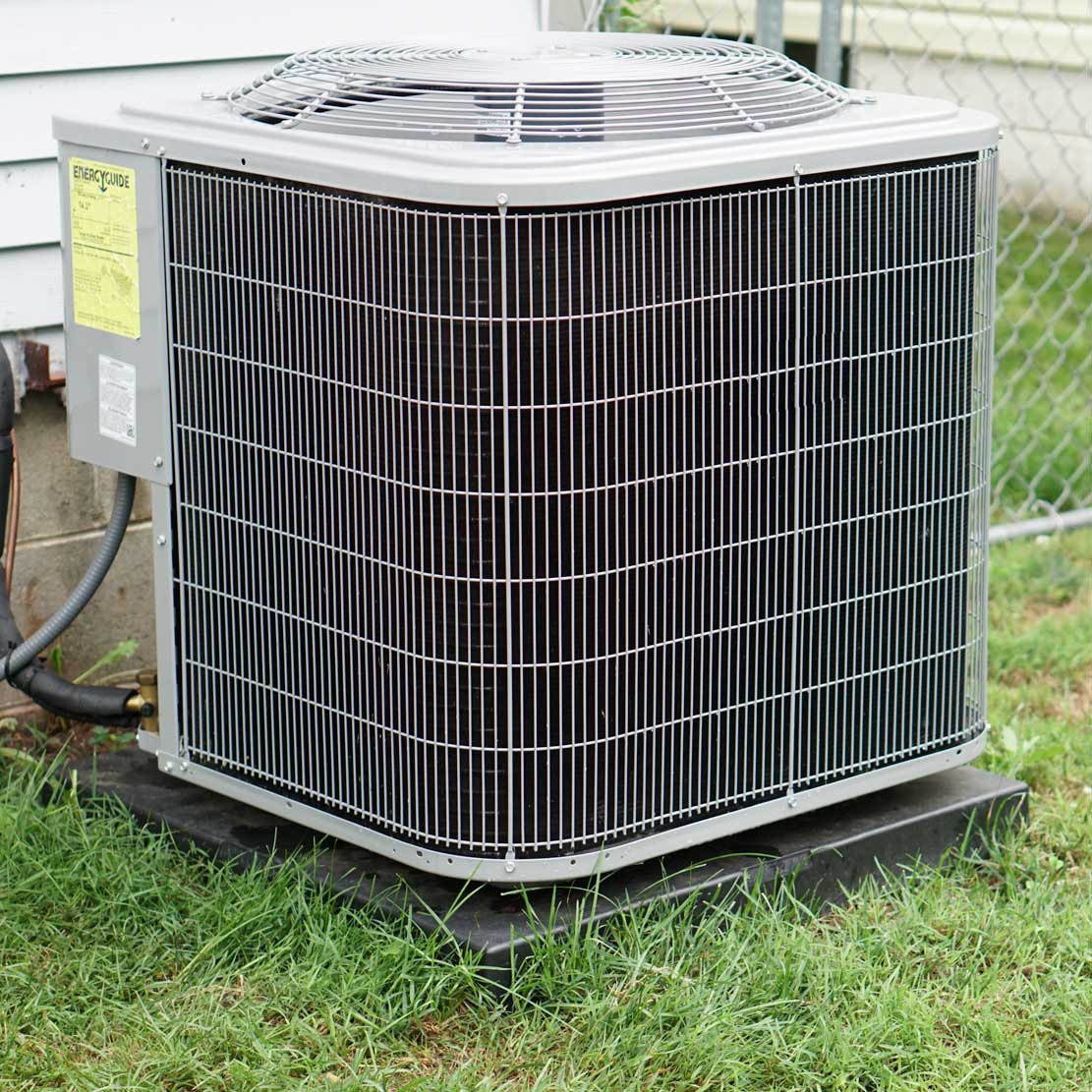 What's a Heat Pump?
Homeowners who want to limit their impact on the environment and (at the same time) save on their heating and cooling costs should consider installing a heat pump. Heat pumps offer an excellent alternative to the traditional HVAC system, which is a dual system. They work year-round to keep your home cool in the summer and warm in the winter.
Although heat pumps look like the traditional central A/C, they offer so much more. Heat pumps also provide a heat during the winter working with either a secondary furnace or an air handler. Using AC refrigerants, heat pumps transfer heat. They use a reversing valve to switch back and forth between heating mode and air conditioning mode. Because heat pumps transfer heat, they help you reduce your carbon footprint and your impact on the environment because they don't burn fossil fuels.
Lewis Center-Powell Heating & Air Customer Reviews
HVAC FINANCING
Buy Today, Pay Over Time With HVAC Financing
Purchasing a new furnace or air conditioning system is a major decision. Because HVAC equipment is built to last a long time and provide you comfort throughout your home around the clock, they can seem expensive. But, ultimately, you get what you pay for. And if you're looking to buy a new heating system, A/C, or heat pump and you need to make payments, no worries. We offer user-friendly, straightforward HVAC financing options to finance your new HVAC system.