Residential Air Conditioning Services in Lewis Center & Powell, OH
We at Lewis Center-Powell Heating & Air strive to offer homeowners and business owners in Lewis Center, Powell and surrounding areas the most superior home cooling systems on the market at the best prices. We understand how having a good working air conditioning system is priceless during the hot and humid months of summer in the Central Ohio area. Whether you need A/C installation, A/C replacement, A/C repair, or air conditioner maintenance, we are the company to call! We are your one-stop HVAC shop in the region. Our residential air conditioner experts are always available to come over to your home and help. We encourage you not to sweat the summer heat if you have an air conditioning problem. We have live experts nearby who are always available to come over and help. We are fully insured, and we stand behind every single job we perform with a workmanship guarantee in writing in addition to warranty coverage you won't find anywhere else.
If you need help with an air conditioner repair, we encourage you to call our 24-hour emergency call center. If you're having air conditioning emergency, we send someone over right away. Our A/C technicians show up at your home quickly to correctly diagnose the problem. We work in the most timely and affordable manner possible.




100% Satisfaction Guaranteed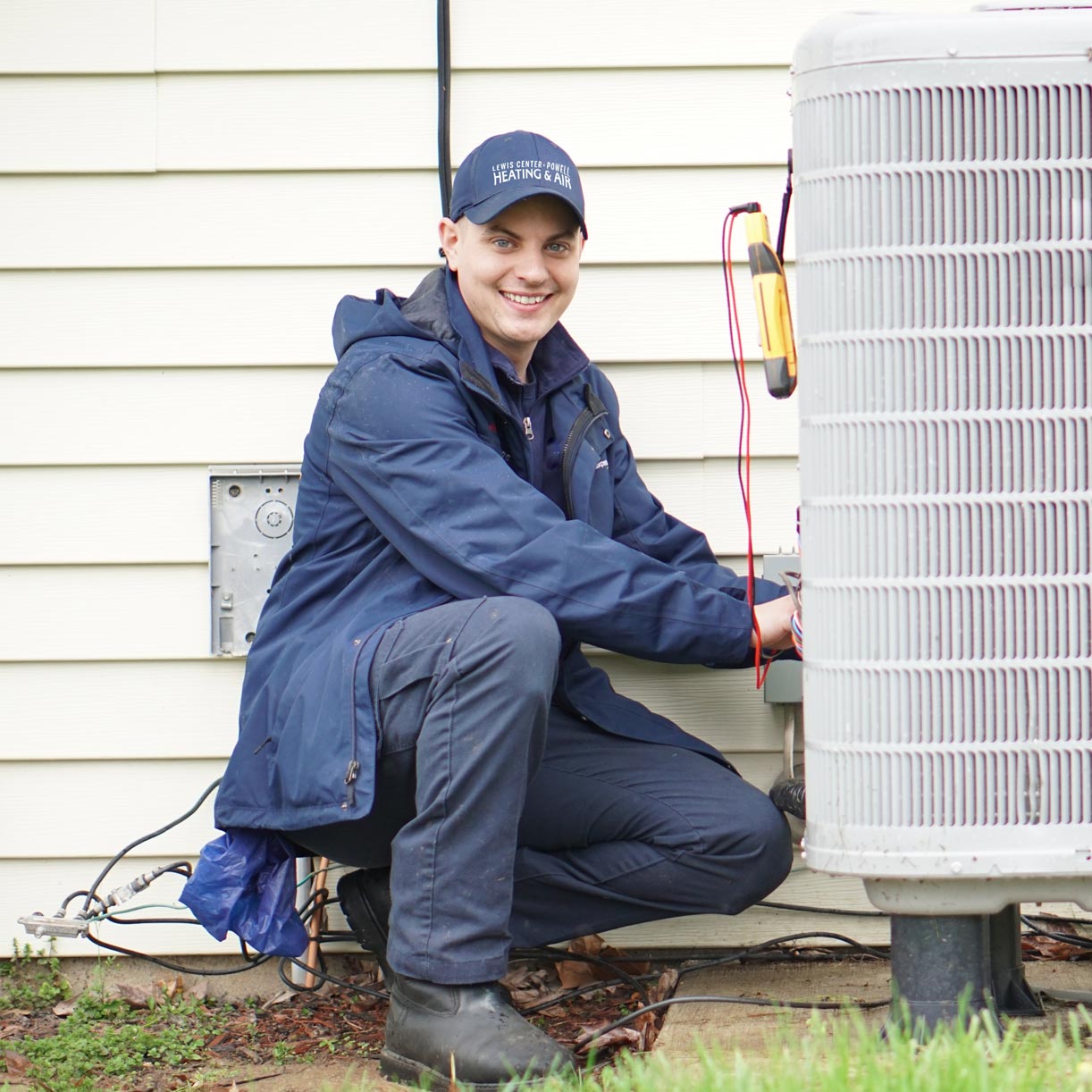 Our Professionals at Lewis Center-Powell Heating & Air Care About Your Home Comfort
We at Lewis Center-Powel Heating & Air take pride in putting extra "care" in your all-around air care needs.
When it comes to home heating and air conditioning, we're simply second to none. Just see what other homeowners have to say in our reviews. We maintain a near perfect Five Star Google Rating. Although we leverage the professionalism, expertise and bulk buying power of a major corporation, we're still able to provide that friendly personal touch of a small family-owned business. As a family owned and operated company, we are also invested in our wonderful communities and dedicated to making them better places to live and work. Over the last several decades, we've made countless Ohio homeowners like you happy. And we're just getting started!
Homeowners and business owners in Greater Dayton, Greater Cincinnati and surrounding areas trust Lewis Center-Powell Heating & Air. But you don't have to take our word for it. See for yourself what other customers have to say! As a member of the Five Star Family, we offer extended hours of customer support 365 days a year. We have a team of localprofessionals on staff and on call every day of the year, including all weekends and holidays.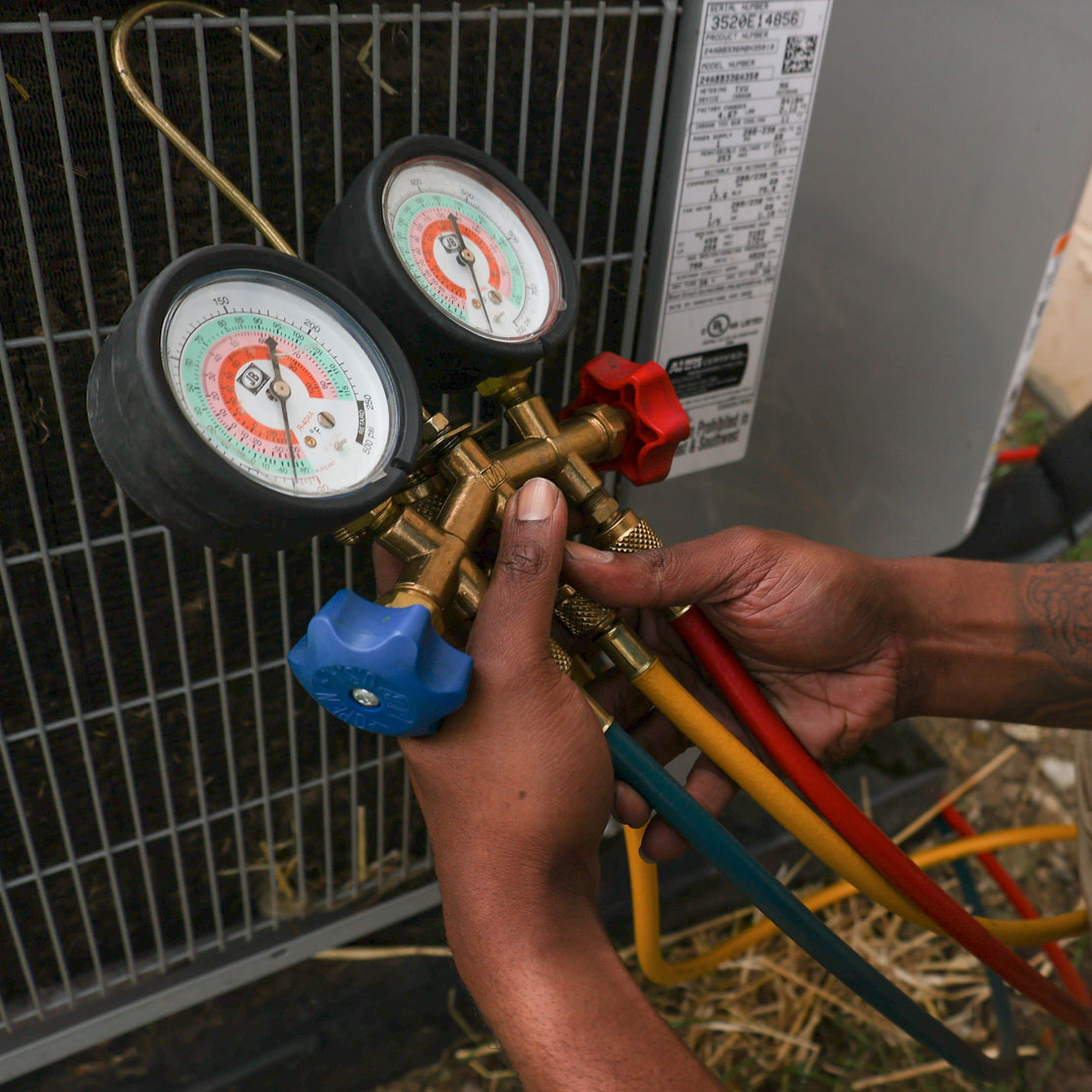 A/C Repair Services in Lewis Center & Powell, Ohio
Is your A/C working like you need it to this summer? Don't sweat the hot and humid summertime weather trying to get by with an outdated air conditioner. Don't let your air conditioner problems cause you trouble. Cool relief is always a fast and easy phone call away. If your air conditioner isn't working right or you're online trying to find an "A/C repair near me" or an "A/C expert near me" in Springboro, Greater Dayton, Greater Cincinnati or surrounding areas, you are in the right place. We're the Miami Valley Ohio area's top-rated air conditioning company! If your air conditioner isn't working properly or your home cooling equipment is acting up, we strongly recommend you give us a call right away.
A/C Installation & Replacement in Lewis Center & Powell, Ohio
Is your air conditioner working like you need it to? Does it seem like your home cooling costs are on the rise? If your A/C is older than 10 years old or if it's not working like it used to, you could save a lot of money on home cooling costs by upgrading to a new central air conditioner or heat pump.
At Lewis Center-Powell Heating & Air, we offer the best prices on the HVAC industry's best air conditioning systems. Our reputation is as solid as the A/C systems we sell and install! When the time comes for you to replace your central air conditioner, it's essential you find a reputable HVAC contractor that's local and established with a solid reputation. You need to find an affordable HVAC professional that other homeowners trust.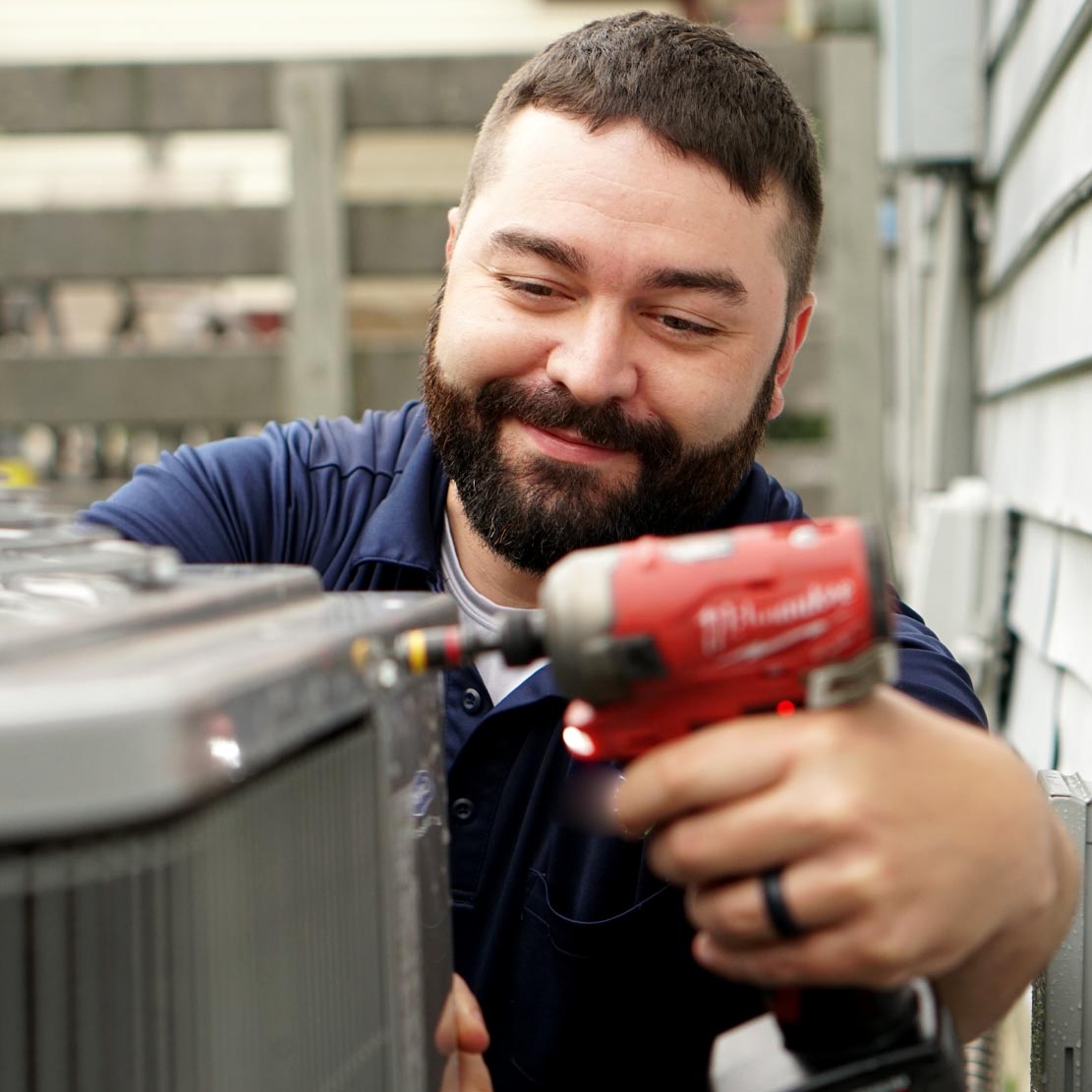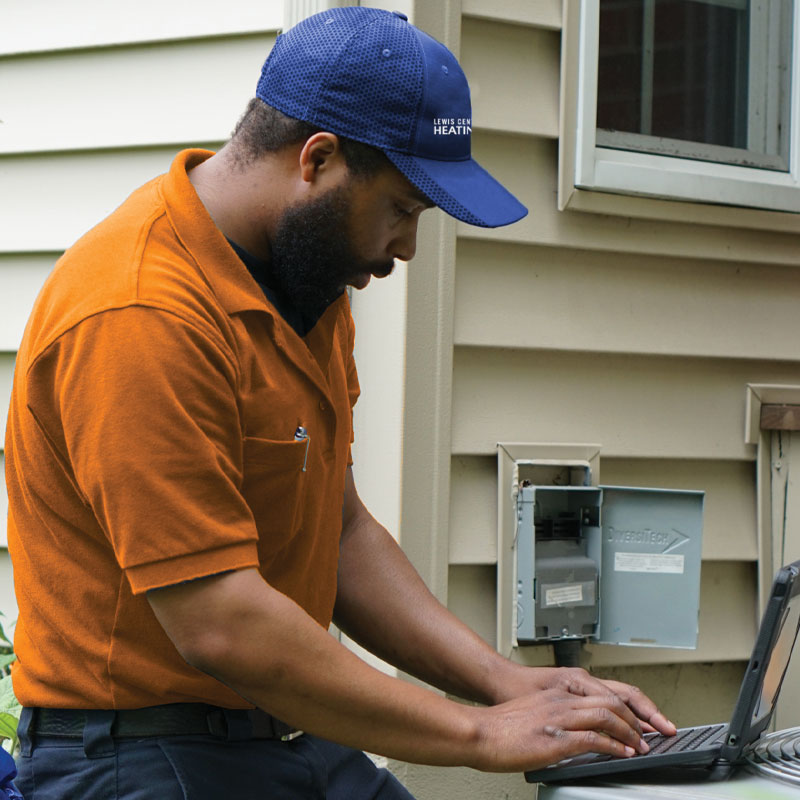 A/C Maintenance in Lewis Center & Powell, Ohio
Have you ever wondered what is floating around in the air you breathe within your home? Folks living in Ohio typically spend 90 percent of their time indoors. Because most HVAC systems alone don't do much to improve air quality in homes, this is something to consider because of the dramatic health and well-being effects. To start, your indoor air quality should be tested by one of our expert heating, cooling, and indoor air quality technicians. Additionally, at Lewis Center – Powell Heating & Air, we offer a wide range of air care products to ensure the humidity levels in your home are within optimal range and your air supply is free of harmful pollutants. Our air care inventory includes air sanitizers, UV lights, Wi-Fi thermostats, air purifiers, media air cleaners. humidifiers, dehumidifiers, the iWave-R, and more.
Lewis Center-Powell Heating & Air Customer Reviews
Common Air Conditioning & Cooling Questions & Answers
Should I repair my A/C, or replace it?
If you are wondering whether to replace your AC or go ahead and pay for the repairs, you should consider three factors. The first is the unit's age. When air conditioning equipment is older than 10 years old, it might be time to plan for replacement. The next question is the unit's overall energy efficiency. If home cooling costs are increasing, it's a sign your unit is outdated. The third factor is the overall repair costs. Many experts recommend getting a new furnace and new air conditioner if the repair bill is ever above $800.
Why is my air conditioner freezing up?
Air conditioning systems are full of parts that move and flow and things can get stuck. Things can become broken, or clogged. Airflow is the name of the game when it comes to home comfort equipment. Refrigerant lines can get a kink or fans can overheat or stop moving. Air filters becoming clogged is a major cause of A/C freeze-ups. Then also things can leak. When refrigerant lines become too low, it is also known to cause freezing ups with an air conditioner.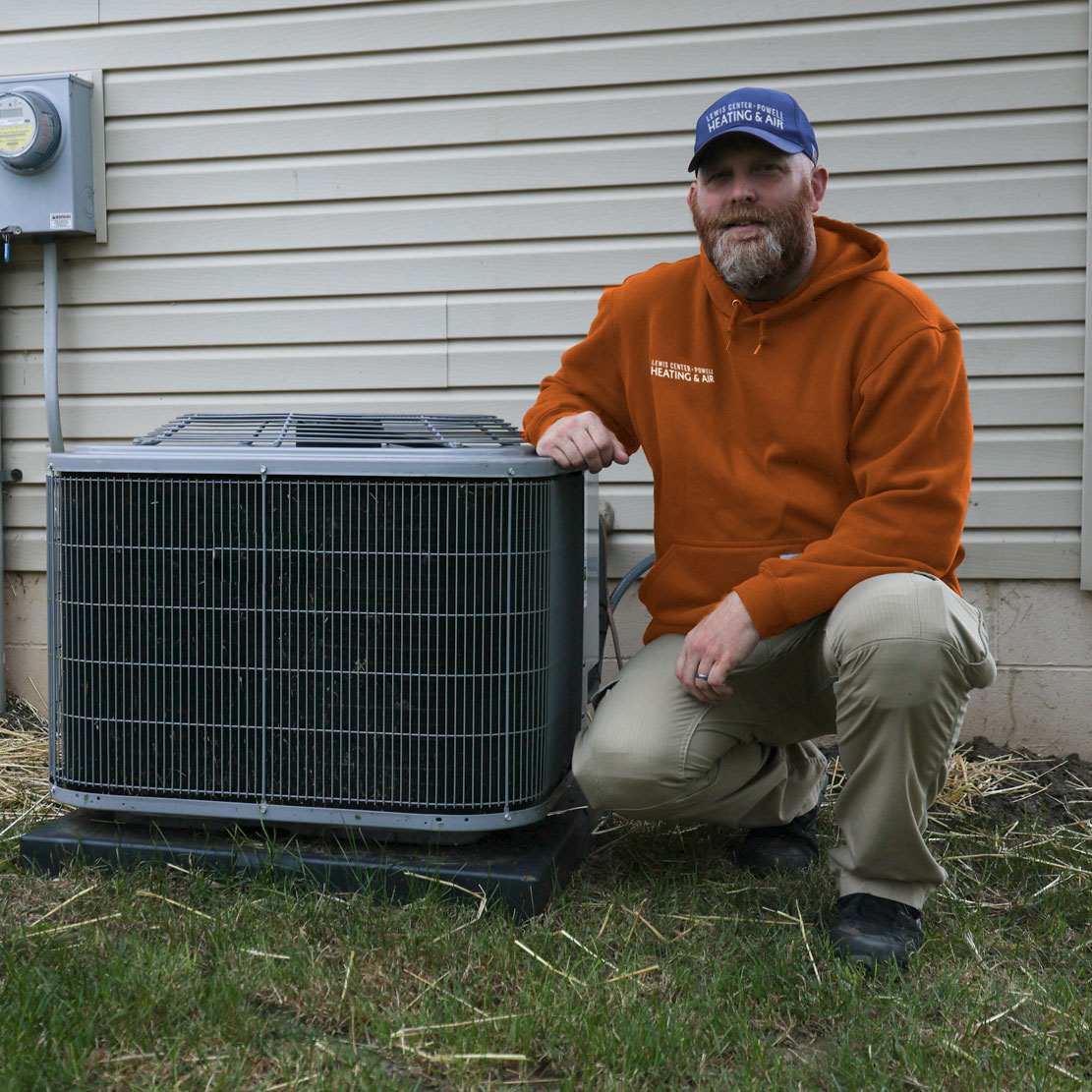 HVAC FINANCING
Buy Today, Pay Over Time With HVAC Financing
Purchasing a new furnace or air conditioning system is a major decision. Because HVAC equipment is built to last a long time and provide you comfort throughout your home around the clock, they can seem expensive. But, ultimately, you get what you pay for. And if you're looking to buy a new heating system, A/C, or heat pump and you need to make payments, no worries. We offer user-friendly, straightforward HVAC financing options to finance your new HVAC system.