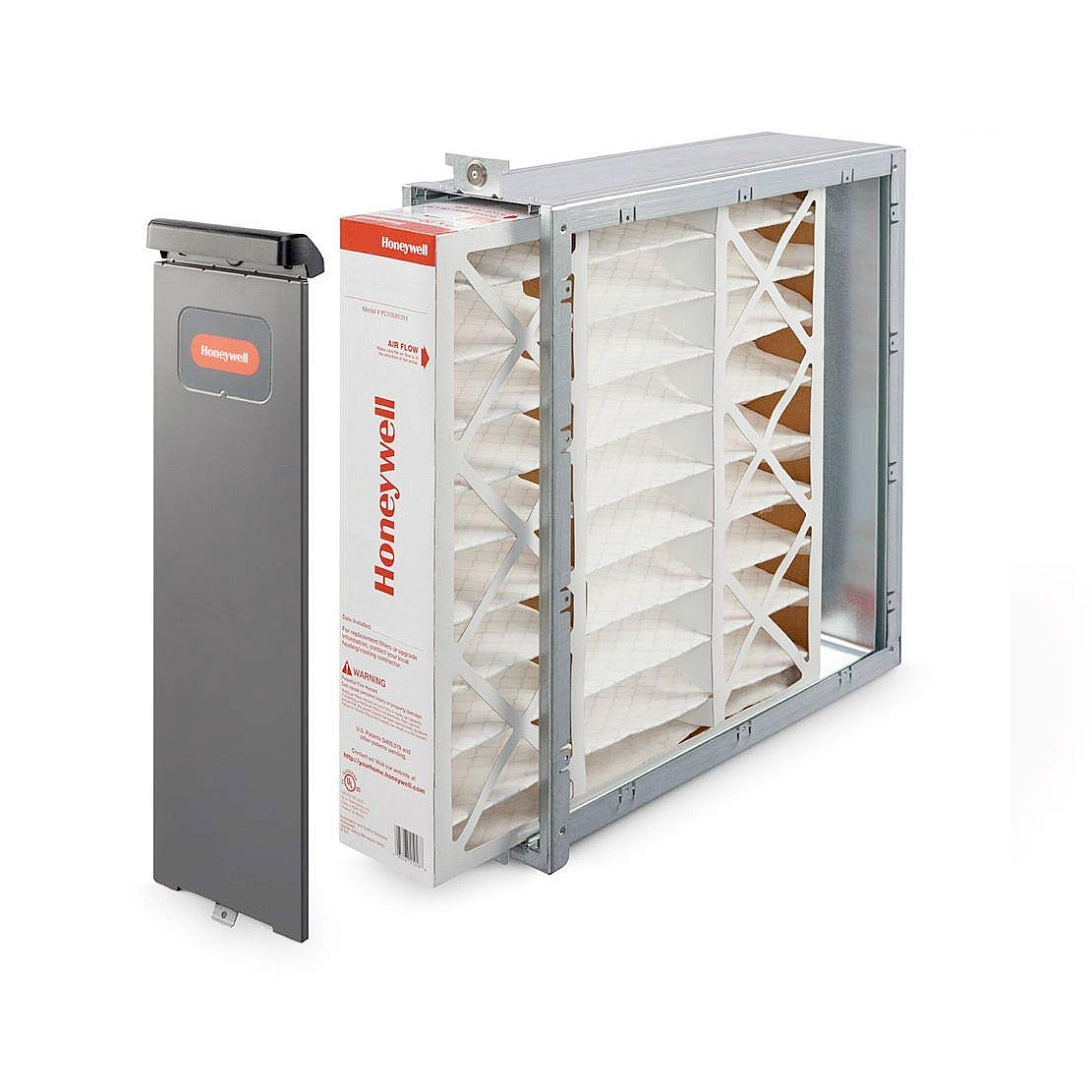 Media Air Filters in Lewis Center & Powell, Ohio
Compared to just a few generations ago, air filters have come a long way. The air filter upgrades and media air cleaners we offer today for HVAC systems in Lewis Center, Powell and Greater Columbus have come such a long way they cannot be compared to the older ones. One of the best types of air filtration systems on the market is the media air filter. Aside from that, HEPA filters and ULPA filters are great as well. Media filters are also referred to as media air cleaners. They provide superior air filtration throughout the residence at a much lower cost. We at Lewis Center-Powell Heating & Air offer residents in Lewis Center, Powell, Greater Columbus, and surrounding areas the best prices on professional media filter installation. If you use the typical one-inch-thick air filter that most HVAC systems are using, you should know your air filter does not do anything to improve your indoor air quality. The standard air filter is only meant to protect your HVAC equipment. Because of this, homeowners need additional air purification if they want optimal indoor air quality. For optimal indoor air quality, optimal health and optimal well-being in the home, you should consider having a media air filter installed. They are extremely effective air purifiers.




100% Satisfaction Guaranteed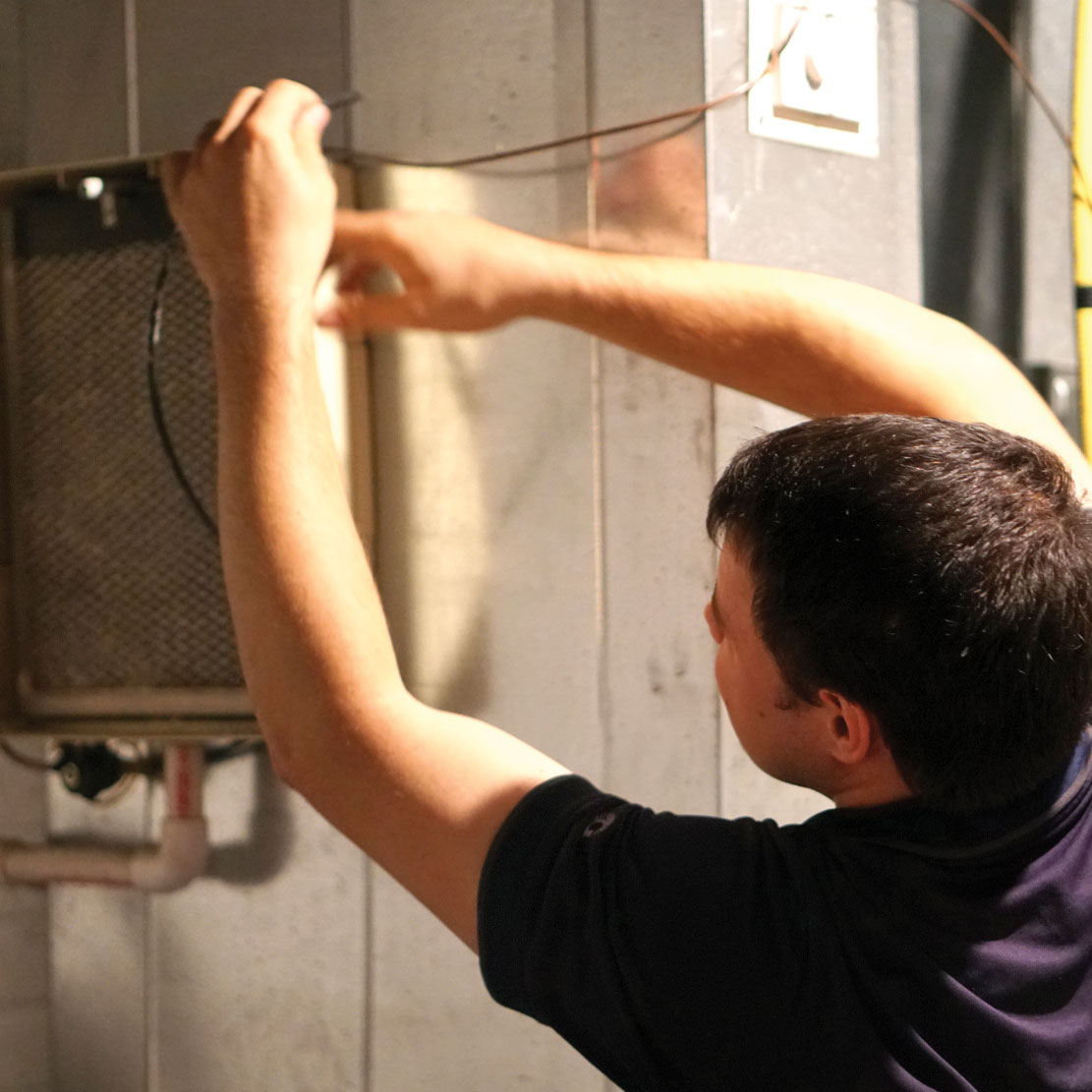 Whole-House Air Cleaner Deal
With a name like "whole-house air cleaner," homeowners looking to improve their indoor air quality can bet this amazing product provides the most superior indoor air quality throughout the entire home. We at Lewis Center Heating-Powell & Air offer homeowners in Lewis Center, Powell, Greater Columbus and surrounding areas the best deals on the highest quality whole-house air cleaners.
If you're ready to upgrade your home's air quality by cashing in on this amazing online deal that's only available for a limited time, we encourage you to act now while this deal is still availble. We can help you get the most affordable air cleaning to improve your indoor air quality levels and promote optimal health and well-being.
We at Lewis Center-Powell Heating & Air offer the best prices in the market on indoor air quality products. We are the Miami Valley's one-stop shop for anything related to HVAC, plumbing, electrical work and all-around indoor comfort and air care. We are committed to indoor air quality and indoor comfort and we guarantee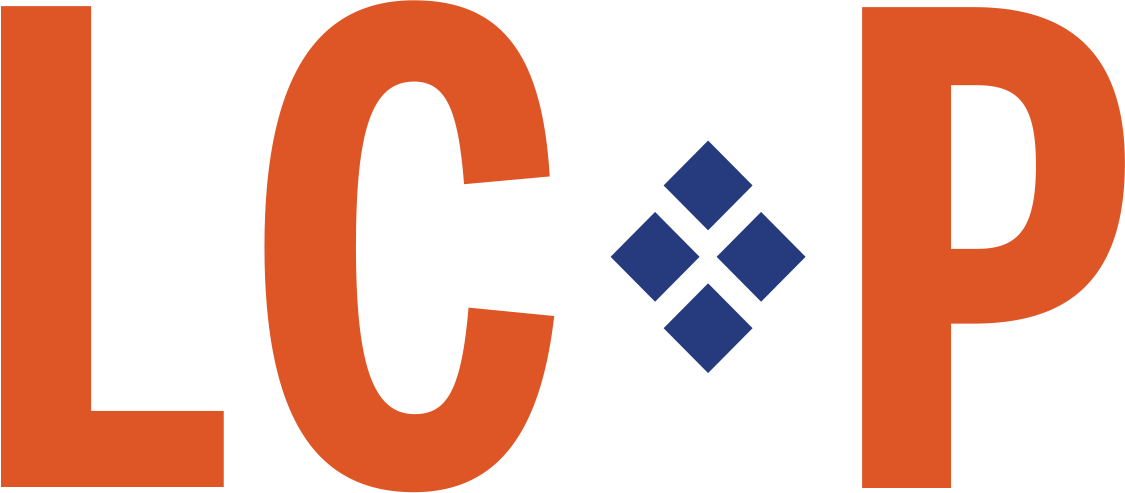 $399 Whole-House Air Cleaner + Installation
Save $100 | Regular $499
Media Filter vs Standard Filter
Media filters are at least seven times better than standard air filters. Aside from this, the biggest difference between the standard air filter used in HVAC systems today and the media filters is the air filter's size and effectiveness. Media cabinets are installed inside the HVAC system. Our air care experts install them inside the return air duct of forced-air HVAC systems. Media air filters improve indoor air quality by filtering out and removing household air pollution. The standard air filter is only about an inch thick and, as we have said, they do nothing to improve indoor air quality. Standard air filters only protect HVAC equipment; they really don't do anything else. Standard air filters are only about an inch thick. However, media air cleaners are about 5 inches thick. These thicker air filters provide superior air filtration.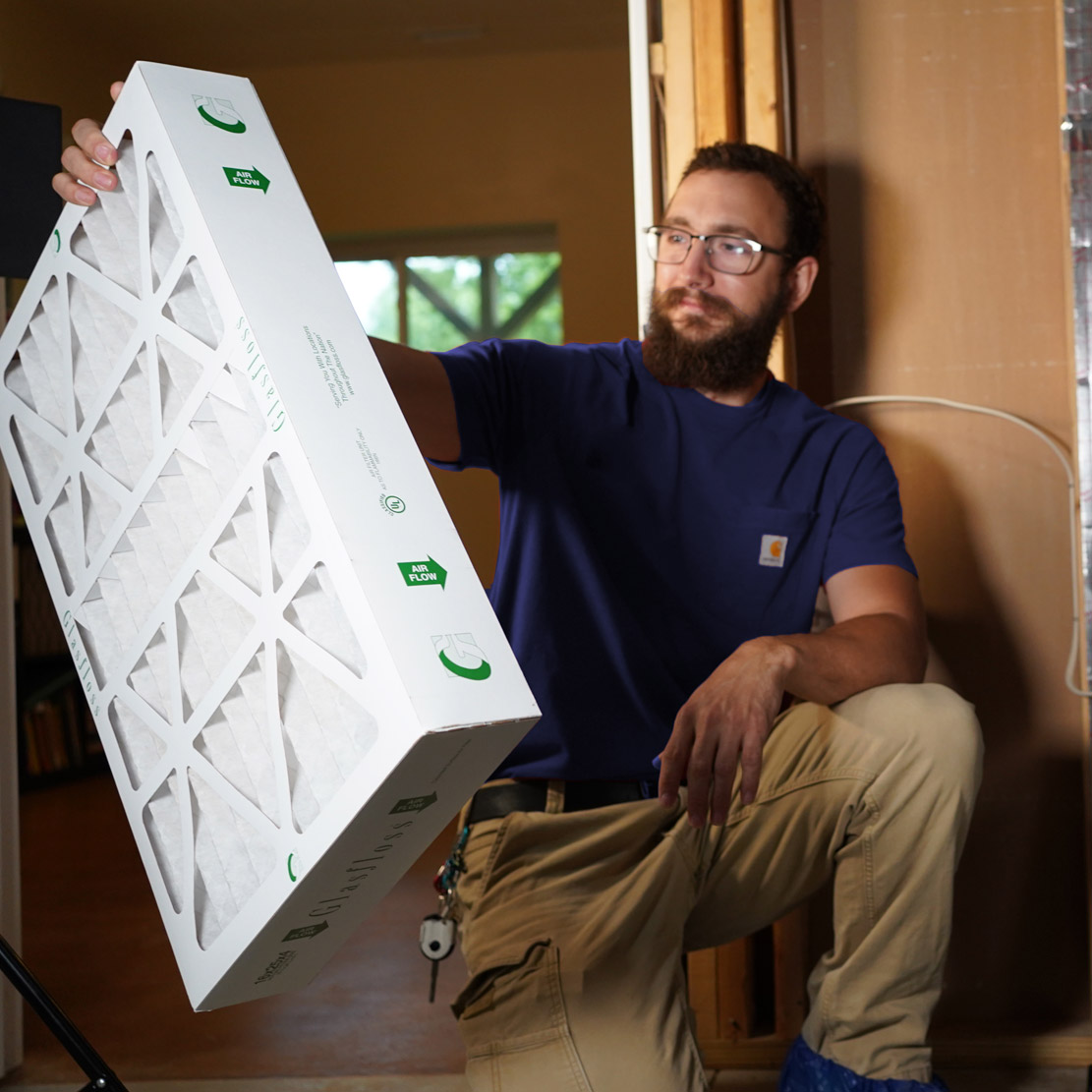 What Our Customers Are Saying
HVAC FINANCING
Buy Today, Pay Over Time With HVAC Financing
Purchasing a new furnace or air conditioning system is a major decision. Because HVAC equipment is built to last a long time and provide you comfort throughout your home around the clock, they can seem expensive. But, ultimately, you get what you pay for. And if you're looking to buy a new heating system, A/C, or heat pump and you need to make payments, no worries. We offer user-friendly, straightforward HVAC financing options to finance your new HVAC system.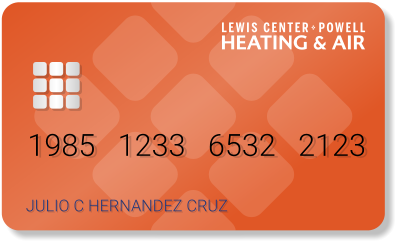 Common Air Filter Questions & Answers
Are media filters worth the cost?
The standard air filters that are used in HVAC systems aren't actually designed to improve indoor air quality. To effectively improve your indoor air quality and promote health throughout the home, having a media filter installed is strongly recommended. Media filters are positioned between the blower cabinet and the main return duct. They are made with a deeply pleated, paper-like material that filters the air far more effectively. In fact, media air cleaners are at least 7 times better than a standard filter at removing dust and other airborne particles.
Are programmable thermostats as good as smart thermostats?
Smart thermostats and wifi thermostats offer homeowners a great deal more than what a programmable thermostat can do for you. In fact, they are referred to as being "smart" for a reason. This is because these hi-tech thermostats are intuitive and, well, smart. WiFi thermostats and smart thermostats work intentionally and intelligently to regulate your home comfort system and air quality devices around the clock. They learn your usual schedule quickly for each day of the week. Then, they target times when no one is home to reduce heating and cooling costs.
Do media air cleaners really make much of a difference?
In short, the answer is yes. Research shows how properly filtering the air supply circulating in a dwelling removes harmful particles and air pollution in certain rooms and other indoor living areas. This includes all sorts of allergens, smoke, mold and more. Nevertheless, air purifiers always work best when used in conjunction with proper air filtration in addition to proper cleaning techniques.