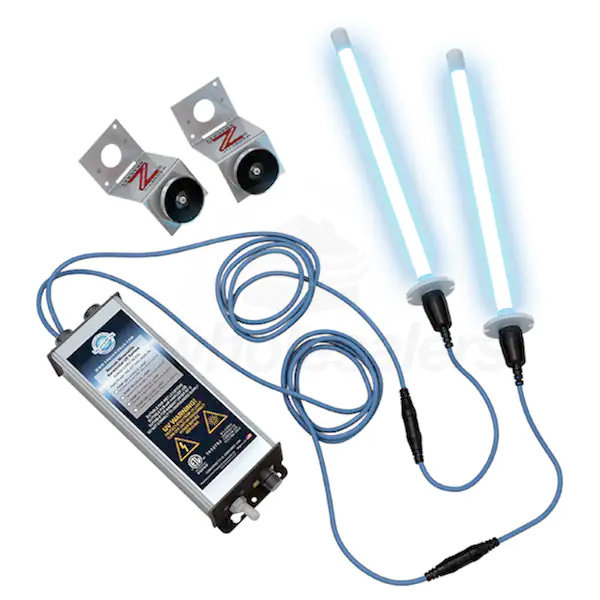 UV Light Services in Lewis Center & Powell, OH
Installing ultraviolet light radiation in a residential HVAC system provides homeowners with extensive health benefits. UV Lights kill all sorts of viruses and bacteria and clean the air you breathe. Many of our customers ask us to install UV lights to help keep their indoor air quality clean and the air they breathe as pure as possible. We can perform the installation as part of a separate service or we can do it after we've cleaned your air ducts. These very effective lights attach to the inside of your HVAC system near the air handler. If you are concerned about your indoor air quality and the health of your family, give us a call today and ask about UV light installation. They make for great add-on products during HVAC installation and replacement. Their ultraviolet light radiation make tremendous indoor air quality improvement products. Germicidal UV Lamps work well in conjunction with HVAC systems to make the home much cleaner and much healthier. Using UV light radiation, these IAQ products clean and sanitize your indoor air supply, killing all types of microscopic organisms that would otherwise continue to recycle. The ultraviolet light radiation neutralizes airborne microbes and other bio contaminants inside the air duct system. This is especially important if you've ever had problems with mildew or mold.




100% Satisfaction Guaranteed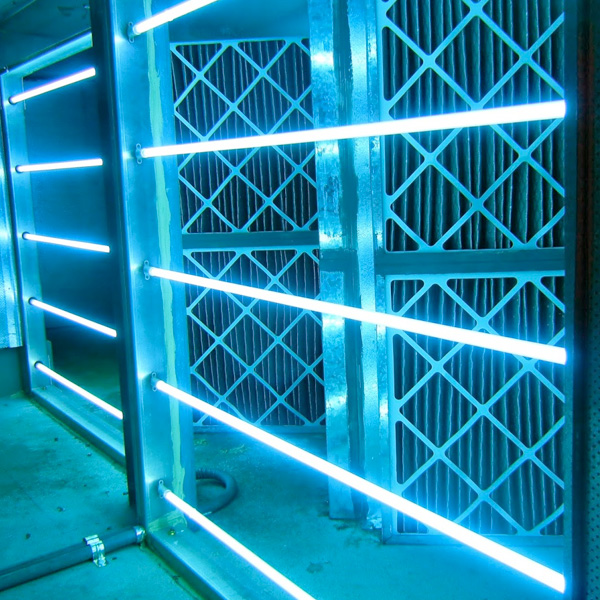 Blue Tube Germicidal UV Light System Installation Deal
Ultraviolet lights kill the germs hiding inside an HVAC system; they help the machine run at its best and keep air quality clean. Overall, the right type of HVAC UV lights can improve your indoor air tremendously in addition to the functionality of the HVAC system. If you have a central heating and cooling system, UV light upgrades is well worth the investment.
If you're looking to improve your indoor air quality in your home in the Lewis Center or Powell, Ohio area, you are in the right place.
Our Germicidal UV light installation services offer homeowners an extremely effective way for targeting mold and killing mildew, bacteria, viruses, germs and much more. We at Lewis Center-Powell Heating & Air offer the best prices on UV light installation every single day of the year, including weekends and holidays.
What Are UV Light Systems?
UV lights are air purification products that often get installed inside HVAC systems to upgrade Indoor Air Quality. They can be added on during an HVAC installation or purchased on their own. UV Lights work in conjunction with almost all HVAC systems. Whether you want to install them as add on products when replacing your HVAC equipment or you purchase them to be installed inside a pre-existing system, UV Light installation can benefit your home heating and air conditioning equipment tremendously and improve your overall indoor air quality.
Homeowners with breathing-related issues or those vulnerable to allergens will benefit by installing these IAQ products into their HVAC system. Germicidal UV Lamps are amazing indoor air quality improvement products because they kill all types of microscopic organisms whenever they travel through the ultraviolet light radiation to clean out the indoor air supply.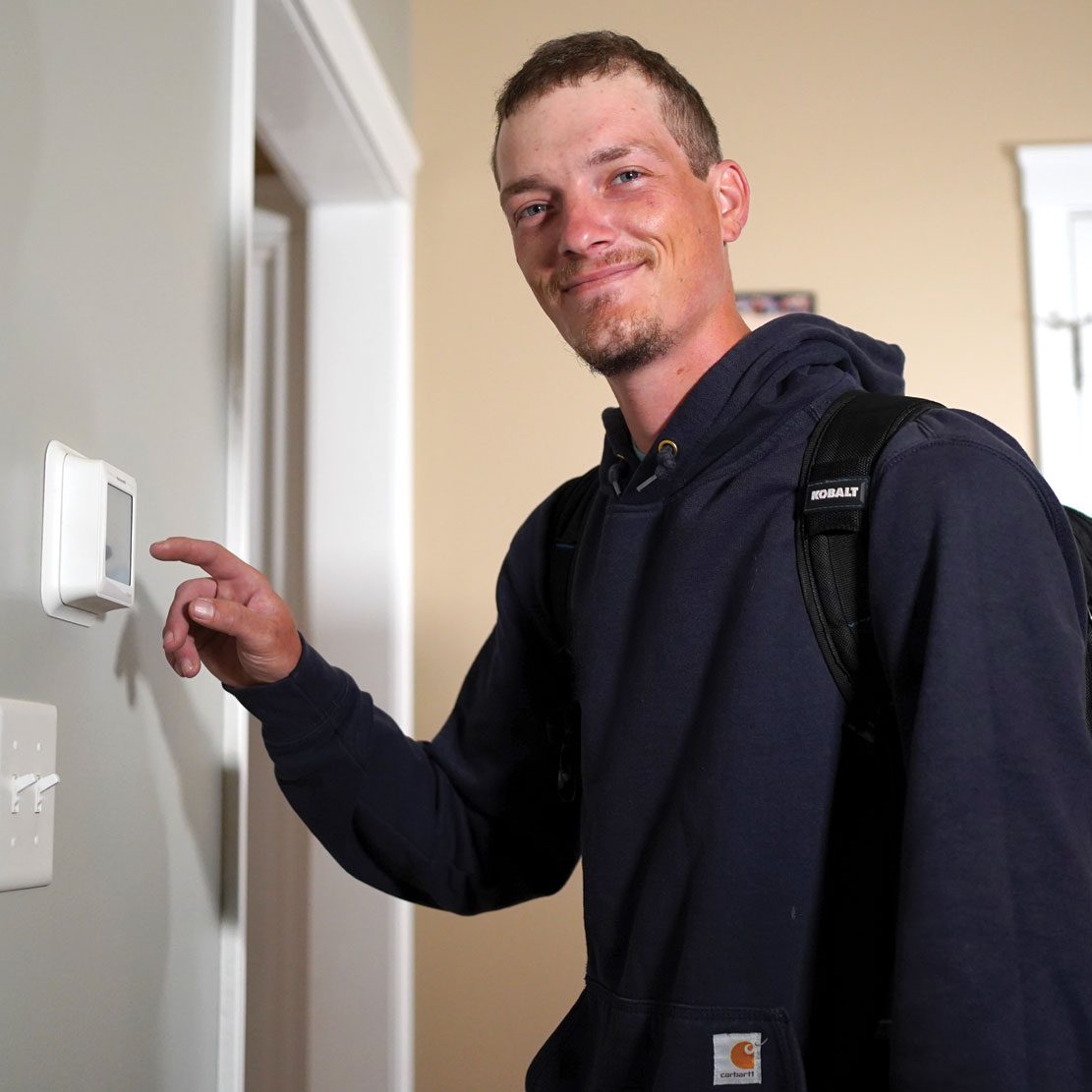 Lewis Center-Powell Heating & Air Customer Reviews
HVAC FINANCING
Buy Today, Pay Over Time With HVAC Financing
Purchasing a new furnace or air conditioning system is a major decision. Because HVAC equipment is built to last a long time and provide you comfort throughout your home around the clock, they can seem expensive. But, ultimately, you get what you pay for. And if you're looking to buy a new heating system, A/C, or heat pump and you need to make payments, no worries. We offer user-friendly, straightforward HVAC financing options to finance your new HVAC system.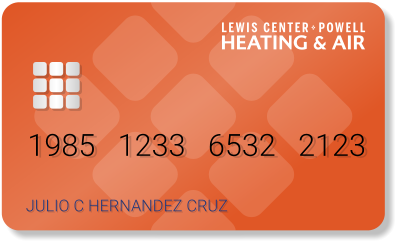 Common UV Light Questions & Answers
How do UV lights work?
With the power of ultraviolet light radiation, the UV-C light sanitizes the air as it passes through the return air duct. Inside the equipment the reflective surfaces inside that section of the ductwork, the UV-C light is maximized in all directions, making it more efficient.
Air sterilization from a UV light is also known as an In-Duct UVC system or ductwork UV Lamp.
Do I need UV lights for my A/C?
When you install ultraviolet lamps in an air conditioning system, it offers you a wide range of benefits. Among those benefits, the UV Lights will boost the unit's efficiency while significantly reducing home cooling costs. As an added bonus, this is also good for the environment as well.
Are UV Lights worth the cost?
With installation done by a UV Light expert and the right conditions, these lamps are extremely effective at killing bacteria, mold, viruses and much more. They work nicely in conjunction with a properly running HVAC unit. Working together, it will make your home or workplace much cleaner and a healthier place for everyone in addition to having that perfect level of comfort. Milford Heating & Cooling is committed to providing you superior home comfort in addition to optimal indoor air quality for all.