Emergency HVAC Services in Lewis Center & Powell, Ohio
Did your furnace break down during the cold of night or are you experiencing problems with a heat pump or air conditioner that isn't quite cutting the heat down? Lewis Center-Powell Heating & Air offers 24/7 emergency heating and air conditioning repairs with fast dispatching after hours and on weekends. There is always a live person answering our phone lines — 365 days a year including weekends and holidays.They are trained specifically to work with every customer in a friendly manner, making sure to explain everything carefully. Additionally, we don't believe in selling homeowners something they don't absolutely need so there's never any sort of sales pressure or hidden fees. We always strive to offer the best A/C, furnace, and heat pump services at the most competitive prices. Lewis Center – Powell Heating & Air is local, state-licensed, fully insured and family owned. We are invested in our Greater Dayton area communities with our headquarters in rural Greene County and we are strong believers in giving back and striving to make our communities better places to live and work.




100% Satisfaction Guaranteed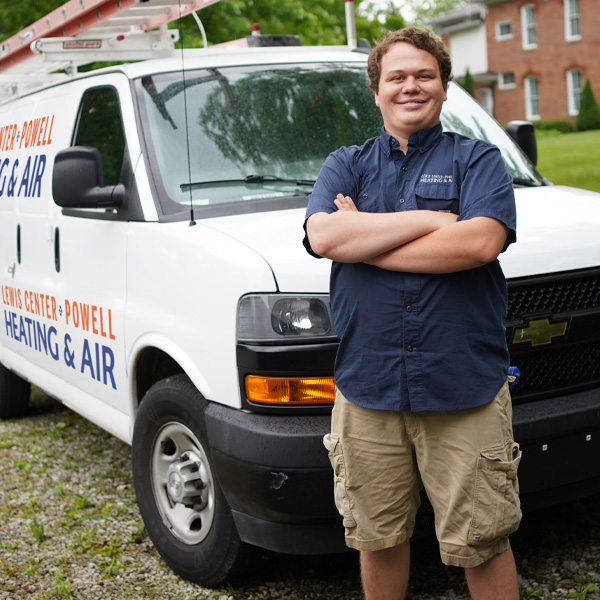 Have an Emergency? Schedule Lewis Center-Powell Heating & Air Now!
Did you know that the most common HVAC cause of emergency is a water leak emitting from either your A/C unit or furnace? It makes sense that this is the #1 cause of emergency services because any leaks from your HVAC system are dangerous, especially in the winter. But, more importantly, because access to heat is essential here in the great state of Ohio. Nevertheless, other HVAC issues constitute as an emergency. To help homeowners know when to call for emergency services, our HVAC experts have named some below:
Other emergency services include:
Heating and/or cooling issues that can't be fixed by cutting off the power directly to your unit.
Problems that pose an immediate danger or risk to you, your home, or your loved ones.
Heating, ventilation, or air conditioning issues that seem minor at first; however, if left untreated, can cause significant damage to your residential HVAC system.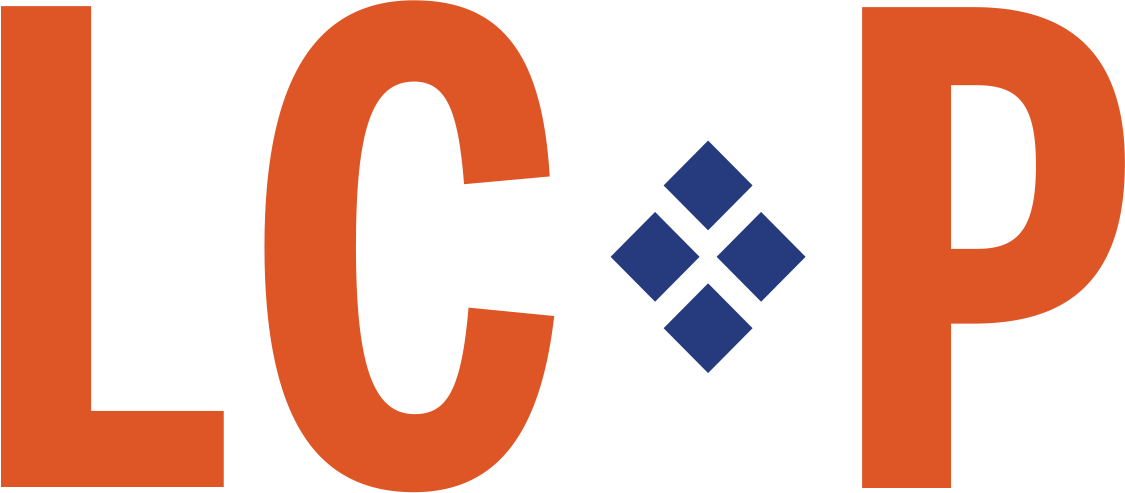 10% off Service Call
Book Now
HVAC FINANCING
Buy Today, Pay Over Time With HVAC Financing
Purchasing a new furnace or air conditioning system is a major decision. Because HVAC equipment is built to last a long time and provide you comfort throughout your home around the clock, they can seem expensive. But, ultimately, you get what you pay for. And if you're looking to buy a new heating system, A/C, or heat pump and you need to make payments, no worries. We offer user-friendly, straightforward HVAC financing options to finance your new HVAC system.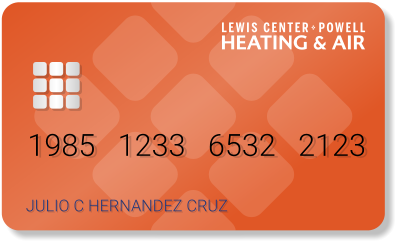 Lewis Center-Powell Heating & Air Customer Reviews